Prakhyata Abhinand Charitable Trust (PACT) is a children's disability organisation, an NGO, that serves the needs of orphaned, abandoned and surrendered (OAS) children with special needs in Child Care Institutions (CCI) and Specialised Adoption Agencies (SAA). Currently, we operate in parts of Andhra Pradesh, Tamil Nadu and Karnataka.
As per 2011 data, the adoption rate of CwSN in India was below 0.4%.
Our goal is to improve the adoption rates of children with special needs (CwSN) so the children may lead joyful and fulfilling lives with their families. This will be achieved through cost-effective rehabilitation care for CwSN in CCI and SAA.
As we are in very nascent stage, out immediate objective is to develop a self-sustaining model so we can continue this much-needed work in the special needs domain. We are in the process of developing rehabilitation clinics, respite care centres (day care services for adults and children with disability) and centres of assistance (selling/renting orthotic and adaptive devices, wheelchairs, and other support; creating accessible environments in homes, CCI, and other locations at low cost) across districts in our targeted states – to generate revenue to support our initiatives.
The Need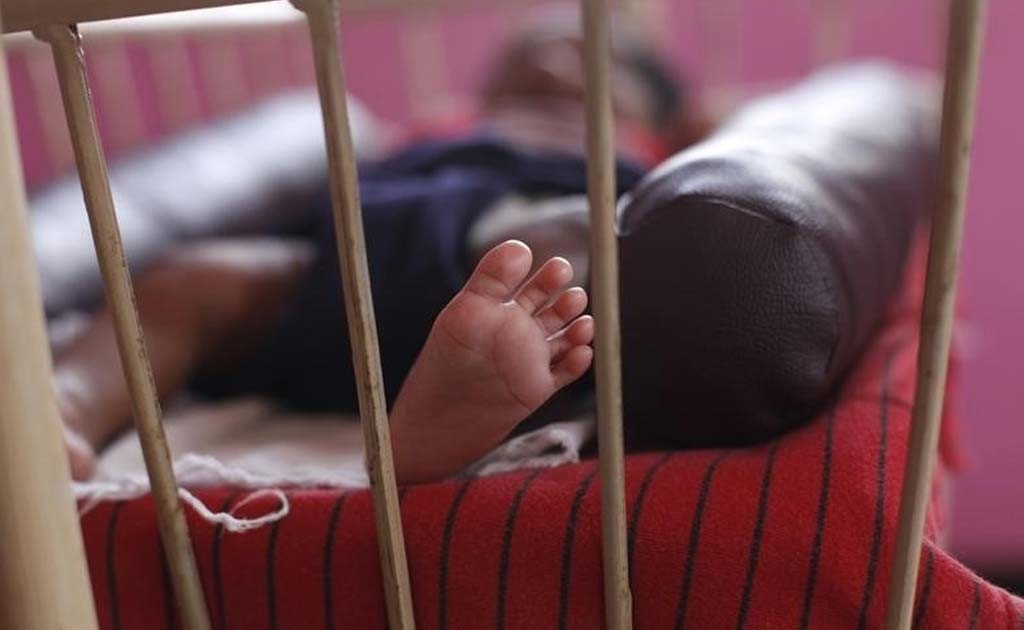 "CCI are the last possible resort for the safety and shelter of any abandoned child and least desirable for long term." This is especially true in the case of special needs children because of their higher sensitivity and specific needs.
Without access to CCI, many OAS children turn into anti-social elements. CwSN, with limited capabilities, may go into severe and long-lasting depression, anxiety and worsened states of disability.
Every child has the right to a loving and caring family, to be nurtured into a capable individual.
The unique capabilities of CwSN often go unnoticed in CCI and are not further developed. As a result, the children lose the opportunity to get adopted. This is a huge loss of talent and skills for the country and humankind as well.
Prospective parents too fear the possibility of lifelong dependence of these children, the lack of facilities and infrastructure to support their growth, treatment costs and peer pressure.
ADOPTION STATISTICS FROM CARA*
| | | | |
| --- | --- | --- | --- |
| Period | CwSN Adopted | Total Adopted | CwSN Adoption Rate |
| 2018-19 | 403 | 4027 | 10.01 |
| 2017-18 | 391 | 3927 | 9.96 |
| 2016-17 | 293 | 3788 | 7.73 |
| 2015-16 | 36 | 3677 | 0.98 |
| 2014-15 | Not provided | 4362 | – |
| 2013-14 | 283 | 4354 | 6.5 |
| 2012-13 | – | 5002 | – |
| 2011-12 | – | 6323 | – |
| 2010 | – | 6321 | – |
*CARA: Central Adoption Resource Authority
Support Us
We need support in the following areas as well as in getting connected to potential stakeholders fr specific needs.

Partner
We plan to develop a strong partner network with local NGOs to take our services where needed most.
Volunteer
We would love individuals, especially women, who have the passion, time and willingness to volunteer in various capacities to facilitate activities and services for OAS special needs children.
Adopt
We provide assistive services for parents who wish to adopt a special needs child to make the adoption process easier and faster.
Invest
We are seeking entrepreneurs and IT professionals to invest in our ventures to support the cause.
Work
We are looking for professionals to join us as therapists, children's disability workers, special educators and other functions for the rehabilitation of special needs children.
Connect
We welcome individuals to connect with us and help us develop a network of stakeholders to achieve our mission to rehabilitate OAS children with special needs and have them adopted into loving families.
Children are like buds in a garden and should be carefully and lovingly nurtured as they are the future of our nation and citizens of tomorrow.

Pandit Nehru