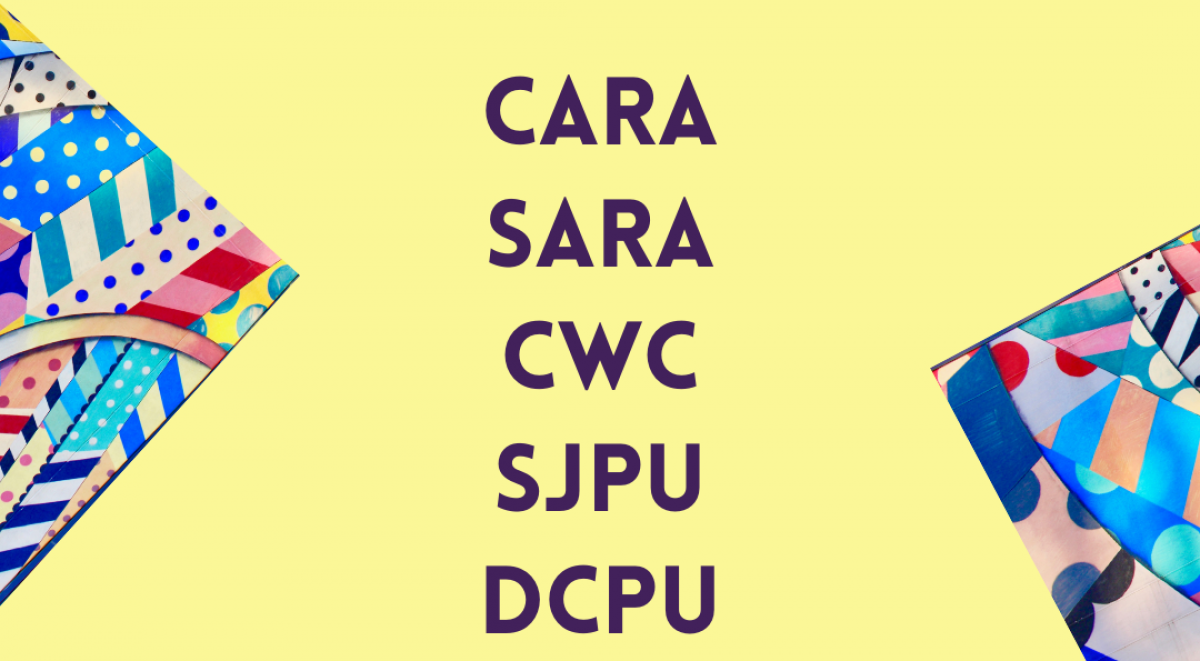 Every organisation and individual that works with or comes into contact with children should be aware of specific terminologies to serve their needs. Every child, regardless of age, disability, gender, race, religion or belief has the right to equal protection from harm.
𝗖𝗲𝗻𝘁𝗿𝗮𝗹 𝗔𝗱𝗼𝗽𝘁𝗶𝗼𝗻 𝗥𝗲𝘀𝗼𝘂𝗿𝗰𝗲 𝗔𝘂𝘁𝗵𝗼𝗿𝗶𝘁𝘆 (𝗖𝗔𝗥𝗔): It is an autonomous and statutory body of the Ministry of Women and Child Development in the Government of India. It was set up in 2015. It functions as the nodal body for adopting Indian children and is mandated to monitor and regulate in-country and inter-country adoptions.
CARA primarily deals with the adoption of "orphaned, abandoned, and surrendered" children through recognized adoption agencies.
Ref: Wikipedia
𝗦𝘁𝗮𝘁𝗲 𝗔𝗱𝗼𝗽𝘁𝗶𝗼𝗻 𝗥𝗲𝘀𝗼𝘂𝗿𝗰𝗲 𝗔𝗴𝗲𝗻𝗰𝘆 (𝗦𝗔𝗥𝗔): In order to support CARA in promoting in-country adoption and regulating inter-country adoption, the Integrated Child Protection Scheme (ICPS) provides for the establishment of a State Adoption Resource Agency (SARA) in every state/UT as a unit under the State Child Protection Society (SCPS), to coordinate, monitor and develop the work of adoption and render secretarial and administrative assistance to the State Adoption Advisory Committee (SAAC).
SARA liaisons with DCPU at district levels and provides technical support to the Child Welfare Committees in carrying out the process of rehabilitation and social reintegration of all children through sponsorship, foster care, in-country, and inter-country adoption.
Ref: WBSCPS
𝗖𝗵𝗶𝗹𝗱 𝗪𝗲𝗹𝗳𝗮𝗿𝗲 𝗖𝗼𝗺𝗺𝗶𝘁𝘁𝗲𝗲 (𝗖𝗪𝗖): For children in need and care of protection, the state government may, by notification in Official Gazette, constitute for every district or group of districts, specified in the notification, one or more Child Welfare Committees for exercising the powers in relation to children in need of care and protection under this Act.
The Committee has the final authority to dispose of cases for the care, protection, treatment, development, and rehabilitation of the children as well as to provide for their basic needs and protection of human rights.
Ref: WCDHRY
𝗦𝗽𝗲𝗰𝗶𝗮𝗹 𝗝𝘂𝘃𝗲𝗻𝗶𝗹𝗲 𝗣𝗼𝗹𝗶𝗰𝗲 𝗨𝗻𝗶𝘁𝘀 (𝗦𝗝𝗣𝗨): As per the Juvenile Justice Act, Special Juvenile Police Units (SJPU) are set up in every district and city to coordinate and upgrade the police interface with children. All the police officers, designated as child welfare officers (now known as Child Welfare Police officers) in the district/city are members of SJPU.
𝗗𝗶𝘀𝘁𝗿𝗶𝗰𝘁 𝗖𝗵𝗶𝗹𝗱 𝗣𝗿𝗼𝘁𝗲𝗰𝘁𝗶𝗼𝗻 𝗨𝗻𝗶𝘁𝘀 (𝗗𝗖𝗣𝗨): In order to ensure effective service delivery ICPS will be implemented by setting up the State Child Protection Society (SCPS) and District Child Protection Units (DCPUs) as the fundamental units for implementation at state and district levels respectively.
State Adoption Resource Agency (SARA) shall function as a unit under the SCPS.
The DCPU shall coordinate and implement all child rights and protection activities at the district level.
𝟭𝟬𝟵𝟴 𝗖𝗵𝗶𝗹𝗱 𝗛𝗲𝗹𝗽𝗹𝗶𝗻𝗲: It is a 24-hour free emergency telephone service that provides care and protection for children in collaboration with relevant departments, listening problems of children under 18 years, who are in distress.